07/12/2017
News & Blog > Investments
Novus portfolio company TC BioPharm signs US collaboration deal.

Scottish life sciences group TC BioPharm (TCB) secures a $16 million (£12 million) strategic collaboration with US bio-tech group Bluebird to discover and develop new cancer treatments.
The tie-up will utilise TCB's leading gamma delta T Cell capabilities with Bluebird's expertise in CAR T and gene therapy product development to discover the next generation of blood and solid tumour product candidates.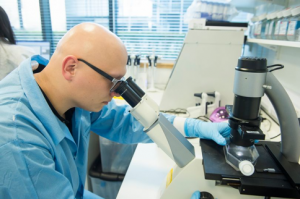 The agreement with bluebird bio is a strategic collaboration and license agreement focused on development treatments centred around gamma-delta CAR T cells.
http://www.tcbiopharm.com/